Description
How does it work ?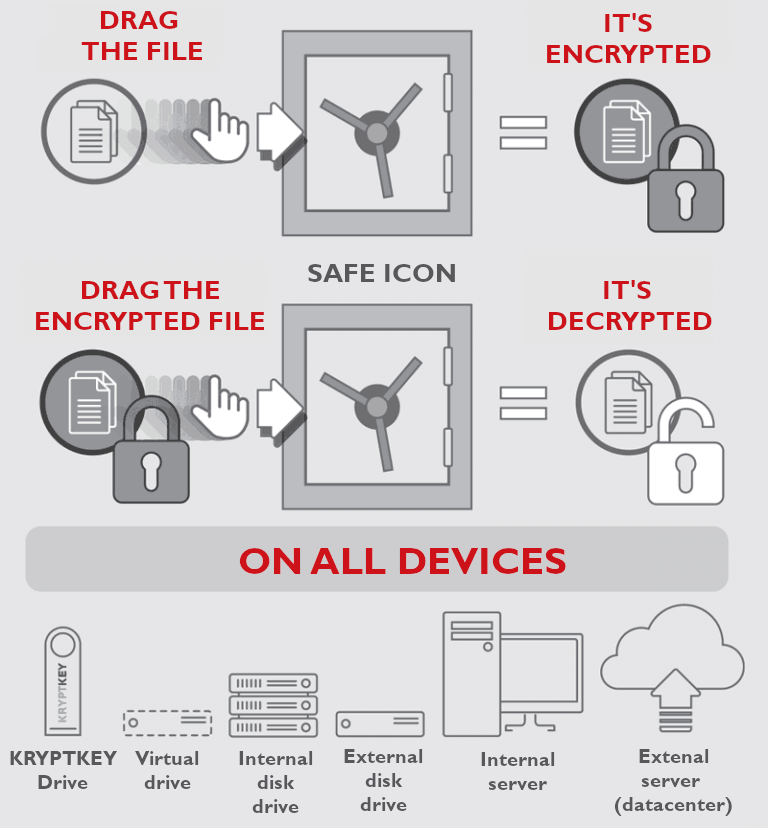 Presentation
KryptKey, the encryption solution for those who need more space.
You are a professional or an individual. You create, edit, and share a huge amount of files everyday. You have realised how sensible the data you hold is. And you are looking for a way to protect this data.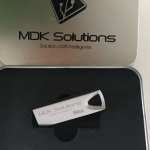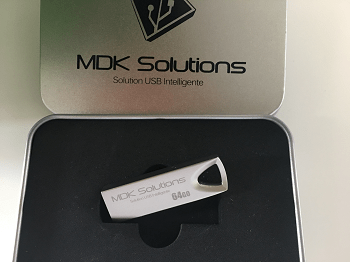 The solution that will allow you to do so is encryption. Encryption allows your data to be unreadable unless you hold the key that allows you to decrypt it.
KryptKey is this key : it allows you to encrypt your data to secure its content, and to decrypt it when you, and only you, are accessing it, so that you can use it.
Kryptkey 64 Go allows you to :
Protect your personal and professional data
Prevent malicious use of your data
Block access to data for children
Preserve your privacy on the family computer
Preserve the confidentiality of your data even if it is stolen
It is compatible with PCs and Macs.
Feature overview :
Creation of a secure virtual disk drive in which your files are automatically encrypted. Furthermore, this virtual drive is only visible when your KryptKey is connected.
Encryption/Decryption of files and folders : simply move what you want to encrypt on the safe icon and anything you want to encrypt will become so.
For added comfort you can install the KryptKey app on your computer (right click on the safe icon). Encrypting and decrypting wil then be available through a right click on the selected file while double clicking will automatically read the file.
Auto encryption : every file created or moved to the KryptKey drive or the virtual disk drive is automatically encrypted.
Offline functionnality : you can use KryptKey with or without an Internet connection. Some features like changing your password may need an Internet connection.
How does KryptKey work ?
Click here to access our utilisation Guide for KryptKey.
Automatic encryption on your drive
KryptKey automatically protects all types of files, without any install needed. It is robust and can be attached to a keychain.
Internal and external encryption
KryptKey works with all supports, internal and external, and all filetypes (documents, pictures, videos…). You do not need to install software.
Virtual Disk Drive management
Easy to use, this tool allows you to create a virtual disk drive which can then very easily be used to store data, by simply dragging the file to it. The disk is only seen when KryptKey is plugged in.
What they think about it :
"I use the virtual disk drive fonction. It is amazing and simple. My children can't see my files, even through they use my computer.- Amazon customer –